ABOUT US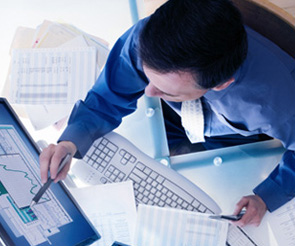 e(K)m Ltd (Encryption Key Management) is a privately owned company with it's head office in Auckland,
eK(m) as a business has been in operation for in excess of sixteen years and has been the NZ Thales Reseller for the past last 8 years.
Although the eK(m) staff have been involved with the Thales hardware for in excess of 20 years in previous organisations.
eK(m) is the authorised distributor / reseller of both the Thales eSecurity range of transactional security and cryptography products and Salt Group products and services in the identification, authorisation and remote access space.
Company Profile
Founded in 1998 by lain McRobie a computer industry veteran who has worked in some of the large New Zealand computer sites and has accumulated in excess of 30 years of IT experience. eK(m) is now entering a new growth phase and is embarking on (software) product development in addition to sourcing other vendors products to represent in NZ.
eK(m) as a company provides a comprehensive sales and support capability for the Thales range of cryptographic hardware and software throughout New Zealand, this is backed by a team with many years experience in the cryptographic field and is further supported by the Thales team internationally.
eK(m) as a company provides Sales, Support and Development of a range of cryptographic tools that utilize the strengths of the Thales hardware as well as complimentary software tools. All software development utilizes Java and is designed to function in an open-systems environment for ease of deployment.
The team at eK(m) come from varied backgrounds and include:
A history of successful sales including Thales hardware to most large banks and Financial Institutions in NZ, Card Management systems to Cyprus, Vietnam and The Philippines, Mobile solutions to New Zealand, Canada and UAE and ATM/POS Switch simulator sales to organizations in New Zealand and UAE.
In depth knowledge and experience in preparing bids and responses to RFIs & RFPs for organizations around the globe. This has led to considerable experience in partnering with other vendors offering complimentary products and services.
Development of financial solutions using Java and the IS08583 messaging standards.
Target Industry Groups
Card Issuing Organisations (Banks and Non-bank financial institutions) Mobile-Telecommunication Companies Transaction Switching Organisations
Tool Products
Message converters
Mailer Programmes
Mobile Wallet systems (NFC / RFID)
One time password generators
License Expiry Software Testing Automation tools
Consulting & Training
Outsourced Key Management
eK(m) Ltd as a company has in excess of 40 years of IT experience and.knowledge gained across a number of countries and has access to a pool of ICT skilled resources in the payments sector.